TELESCOPIC PROP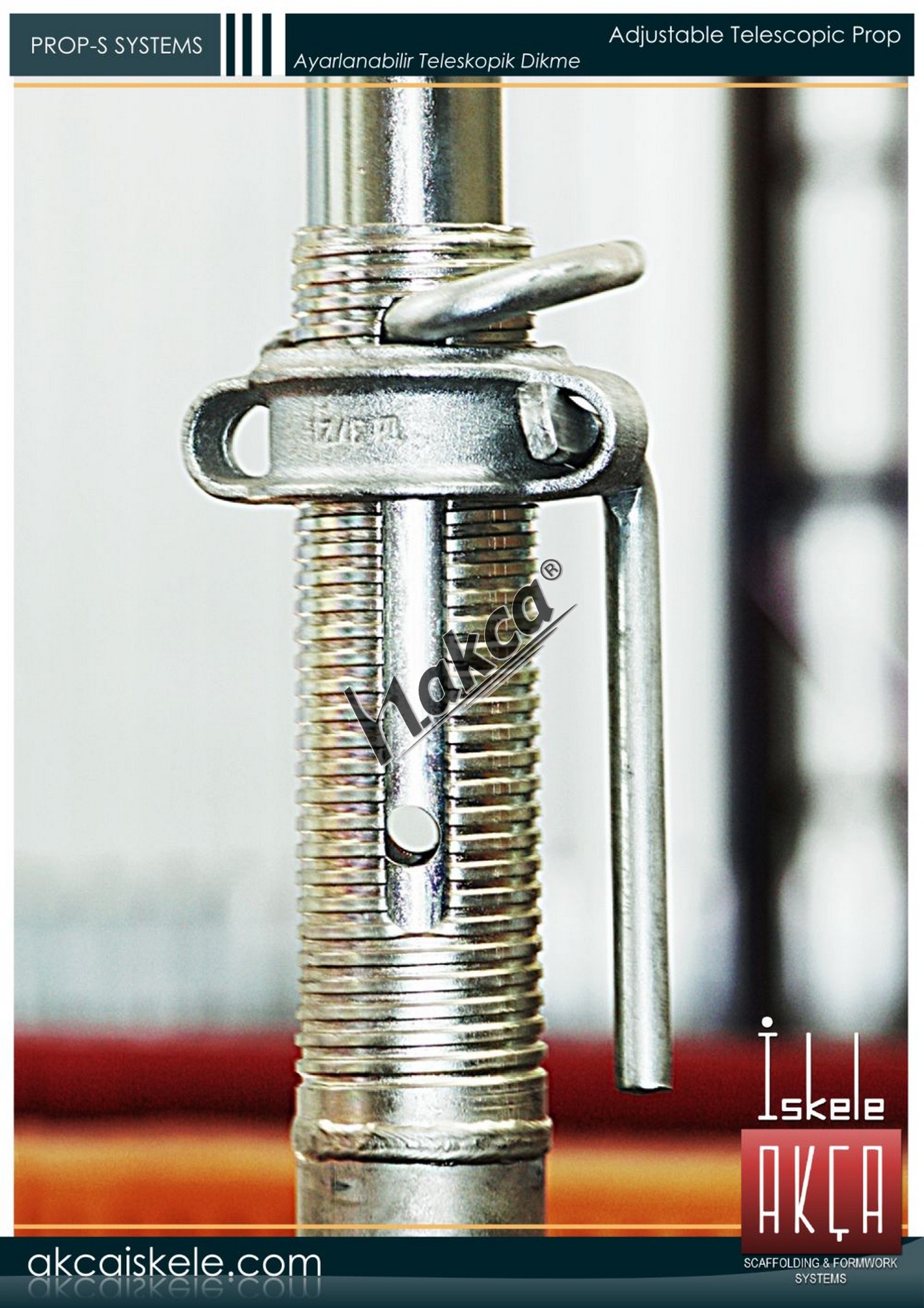 Telescopic Prop , An adjustable construction component with its high capacity to carry heavy loads is used with slab and beam. Easy to assemble and disassemble.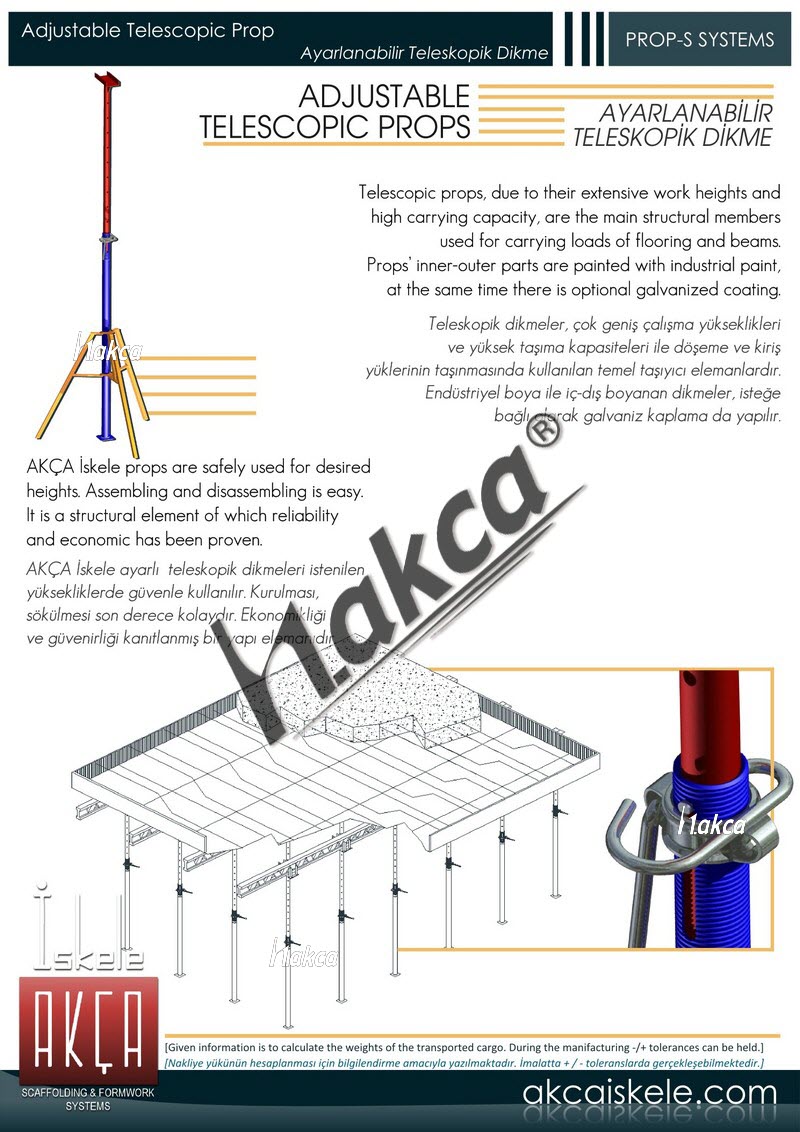 AKCA adjustable telescopic props are used in desired height with safety. Assembling and disassembling is immensely easy. Reusing is available in plenty of times. It is a construction member that its economy and safety has been proved. Telescopic props are basic bearing members used for bearing loads of floor and girder with so wide working height and high bearing capacity. In accordance with used place, they are produced together with socket types of sub-floor and sub-girder. Props stained its indoor-outdoor with industrial stain may be galvanized in accordance with preference.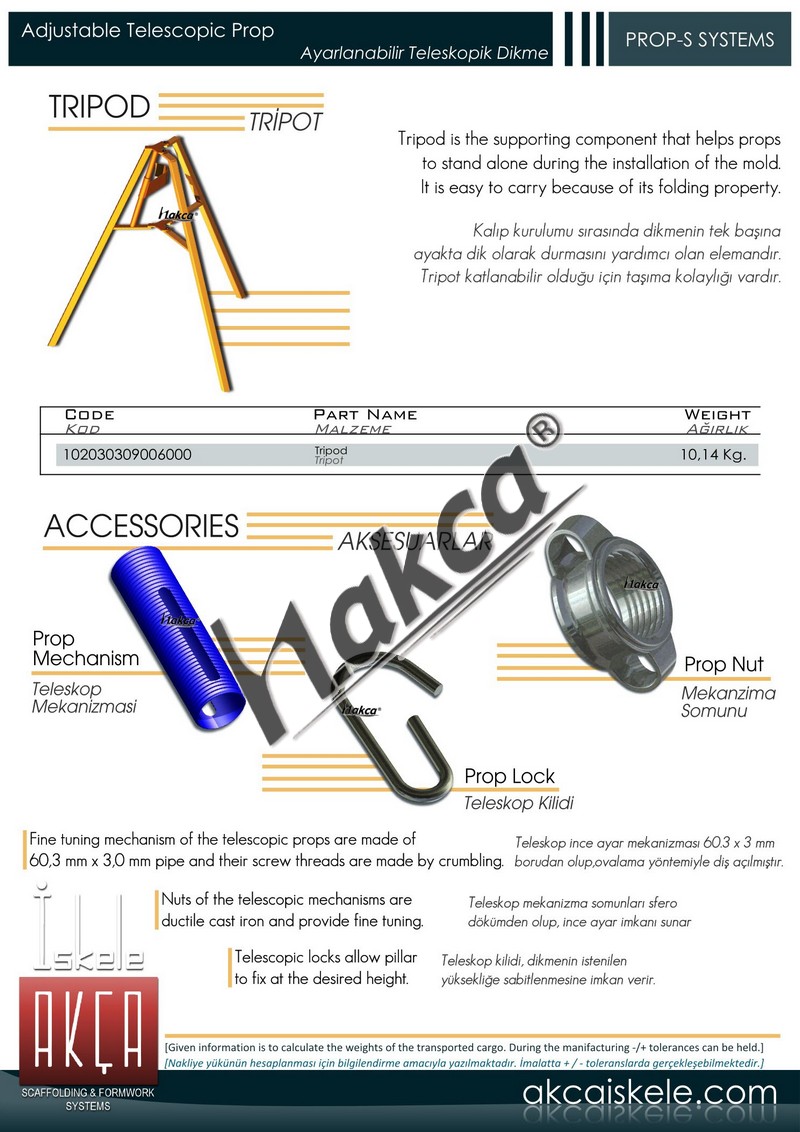 Tripod is the supporting component that helps props to stand alone during the installation of the mold. It is easy to carry because of its folding property.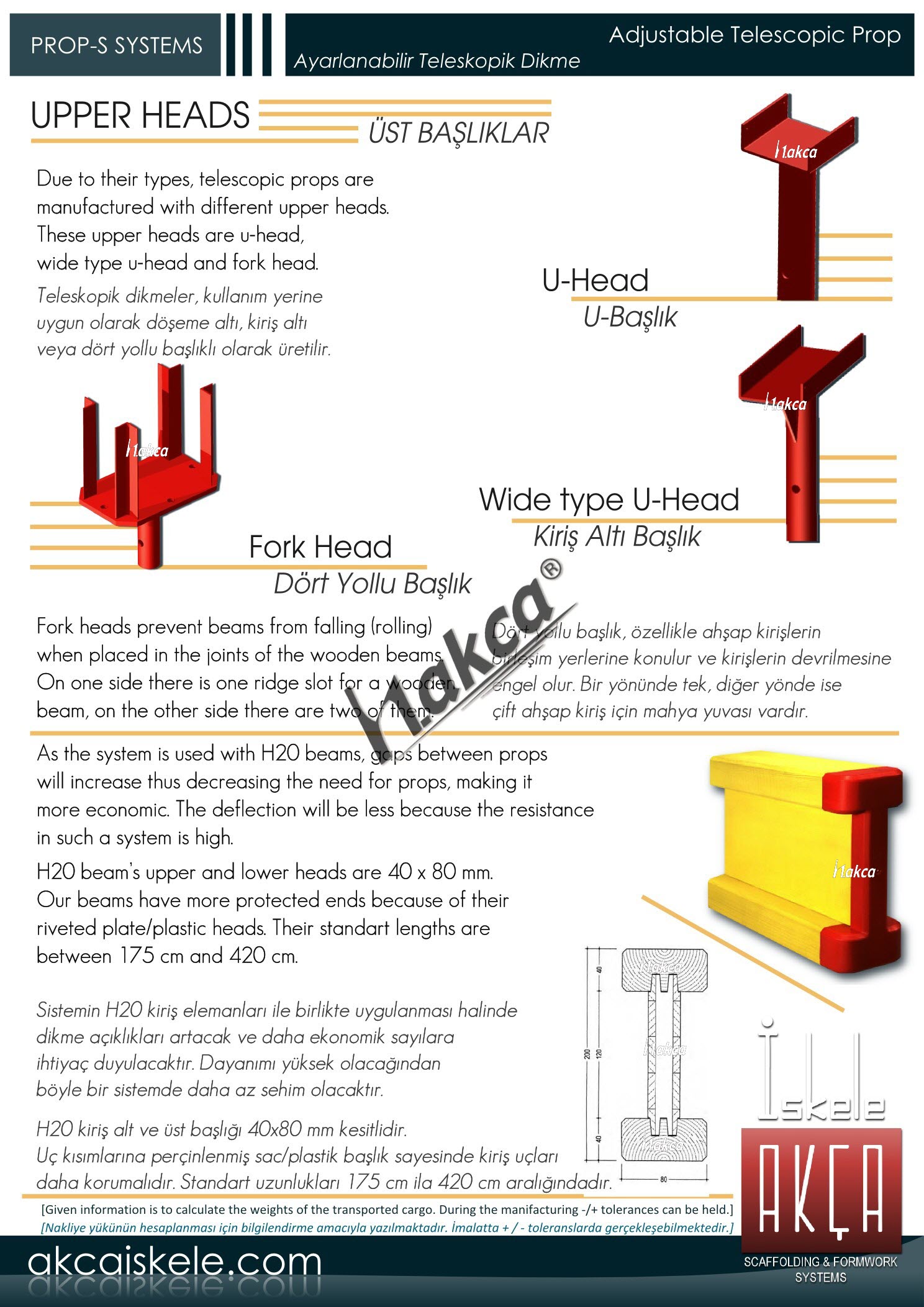 Due to their types, telescopic props are manufactured with different upper heads. These upper heads are u-head, wide type u-head and fork head. As the system is used with H20 beams, gaps between props will increase thus decreasing the need for props, making it more economic. The deflection will be less because the resistance in such a system is high.